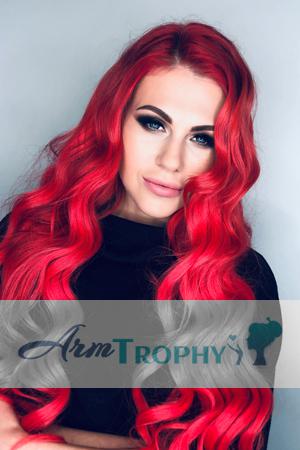 ID: 167512
Anna
Ukraine
City:
Dnepropetrovsk
Age:
31
Zodiac:
Cancer
,
Tiger
Weight:
125lb, 57kg
Height:
5'5", 165cm
Eye Color:
Gray
Hair Color:
Blonde
Marital Status:
Single
Children:
None
Religion:
Christian
Smoker:
No
Drinker:
Socially
Education:
College
Company:
Private
Job Title:
Consultant
Sports:
Jogging
Hobbies:
Sports, cooking, photography
English:
poor
Languages:
Russian (native)
Self Description: I知 sensitive, romantic and even a bit sentimental. I can be easily offended, moved to tears as I知 very impressionable. My tears are never fake, they always come from my heart. I love my home, I respect it. My home and my family is my support, my fortress, where I can always hide from any misfortune. Inside I知 uncompromising and truth-seeking. I知 a woman of kindness, care, altruism, readiness to help. I have strong will and I believe in myself, I知 ready to resist misfortunes, I can sense them thanks to my gut instinct. But sometimes I don稚 listen to it.
Comments: I知 not looking for a fleeting riot of senses in a relationship, but true values: love, loyalty, care, attention. Betrayal and cheating can break my tender heart, from my side, I知 not capable of such things, I look for protection in family. The most important value in man for me is his capacity to guard, protect, provide stability. I知 very careful in my choice of partner, I look only for reliable, strong, strong-willed man. I need not only a life partner but also my man, and my man is the one who will want to be with me during his life and to whom I will give all myself to the last bit!